ART HAPPENING
LIGHT ART DESIGN'S SUMMER SHOW
Now on view at Chapel Hill's Light|Art+Design: "The Contemporaries", a summer show featuring the works of 12 artists + a silent auction benefiting the family of artist Steven Walls.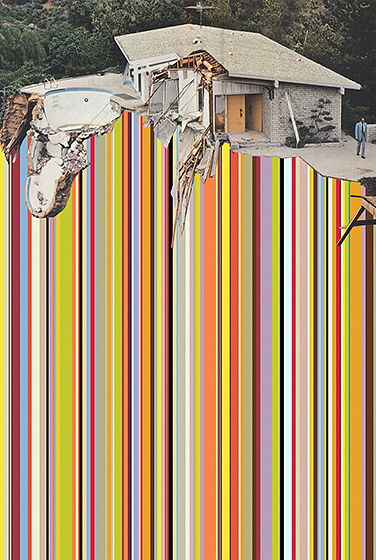 Following opening night, here are a couple of RED's picks from the evening:
Alison Domnas adores the work of Leigh Suggs: "I like her pieces because they offer depth and texture but also because, depending on the angle, the shadows thrown behind totally change the viewer's entire perspective."
Leigh Suggs was born in 1981 in North Carolina and currently resides in Richmond, VA. She received her BFA from the University of North Carolina, Chapel Hill in 2003 and her MFA from the Virginia Commonwealth University in Craft and Material Studies in 2015.
Gaining recognition throughout the area, her work has been shown in multiple group exhibitions across North Carolina and in Richmond, VA. Her recent shows include her solo at Reynolds Gallery Double Vision (2016); In Visible Light (2015)at LIGHT Art + Design in Chapel Hill, NC; Trying to Exit Here (2015), Anderson Gallery, Richmond, VA; and her notable group shows include the NCAC Fellowship Exhibition at the Contemporary Art Museum in Raleigh, NC (2014), and Art on Paper (2012) at the Weatherspoon Museum in Greensboro, NC.
Suggs has been awarded several grants and honors, including the North Carolina Fellowship Award, a city of Richmond CultureWorks Grant, and a residency at the Quirk Hotel & Gallery in Richmond, VA. Her work is part of several corporate collections including the Federal Reserve Bank, Capital One, Markel Corporation and Fidelity Investments.
Kirsten on the new work of Harrison Haynes:
"Harrison has taken heavy and robust blocks of wood and transformed them into ethereal works that, to me, evoke the lightness of a ballerina en pointe"
Harrison Haynes is a visual artist who has worked with photography, painting, video and performance. He received a BFA in Painting from the Rhode Island School of Design and an MFA in Photography from the Milton Avery Graduate School of the Arts at Bard College in New York. Haynes' work has been exhibited nationally and was included in The Record: Contemporary Art and Vinyl which originated at the Nasher Museum of Art and traveled to the ICA/Boston and the Henry Art Gallery in Seattle, and Here at the Pennsylvania Academy of Fine Arts Museum in Philadelphia. As a drummer he has toured and recorded extensively with the New York based group Les Savy Fav.
Alva would happily take home anything created by Martha Clippinger: "I have a huge design crush on pretty much all of Martha's tapetes. . .there's something about their texture and her color combinations that are so vivacious, they bring me joy."
Born and raised in Columbus, Georgia, Martha Clippinger received a BA from Fordham University and an MFA from Mason Gross School of Art, Rutgers University. She is the recipient of numerous grants and awards, including a 2017 Ella Fountain Pratt Emerging Artists Grant from the Durham Arts Council, a 2014 American Academy of Arts and Letters Purchase Award, and a 2013 Fulbright-Garcia Robles research grant completed in Oaxaca, Mexico. She has been a fellow at the Sam and Adele Golden Art Foundation, Artspace, MacDowell Colony, Edward F. Albee Foundation, and the Marie Walsh Sharpe Art Foundation. Her work has been featured in The Brooklyn Rail, Hyperallergic, and The Huffington Post, and is in the public collections of The Nerman Museum of Contemporary Art and The Columbus Museum. Clippinger is represented by Elizabeth Harris Gallery in New York and lives and works in Durham, North Carolina.
To bid on an artwork included in the show's silent auction, contact Light|Art+Design before August 10th and be sure to stop by and see the show prior to August 3rd.