An outdoor space like a deck or patio is a valuable extension of your home, especially in areas with great weather like Durham and Raleigh. As time passes and styles change, keep your patio up to date with the rest of your home by following these seven tips. But first, here's a look into the city and real estate markets of Durham and Raleigh, NC.
Durham, NC, luxury real estate offers some of the best perks in all of the state, including its historic downtown and outdoor spaces like parks, city lakes, and recreation centers. The median sales price for homes in the area has
increased by 15.4%
since last August, while inventory isn't enough to meet buyer demand. Keeping up with your property's outdoor appearances can bump your home value up.
North Carolina's capital, Raleigh, is great for its desirable educational institutions, nearby beaches and mountains, and city feel. The real estate market in this area follows slowing
national trends
, although there is a relatively low supply and a healthy appreciation rate for properties in the city. Sprucing up your patio may be just the push buyers need if you're interested in selling.
1. Accessorize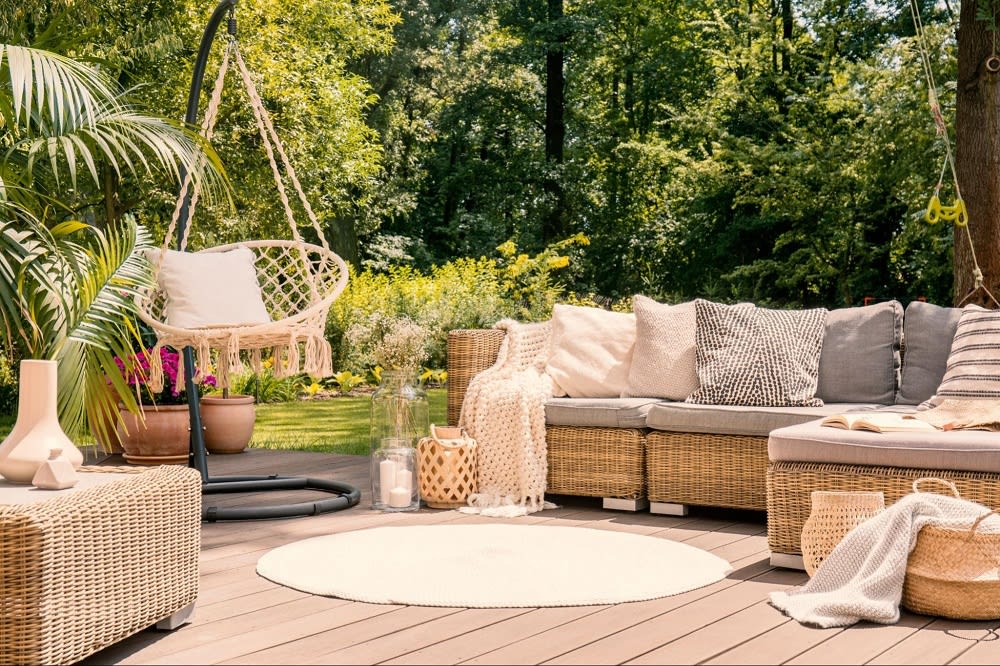 A quick way to improve your patio's appearance is to accessorize. Start with natural additions like luxurious plants that add form and texture. Create a flower bed with billowing borders to add color to the backyard. Or plant tropical species like palms to shade the patio naturally. Consider incorporating plants natural to the area around Raleigh, NC, homes for sale for easy maintenance and a beautiful bloom.
Also, accessorize with unnatural additions. Pick items like large pots, pillows, or hanging decor pieces on walls. Exploring the neighborhoods ringing Raleigh, or Durham's historic downtown, can be a great way of finding unique outdoor artwork to complete your patio's look. Lean into your own style and think about how these items can bridge the themes present in your patio's design.
2. Play with lighting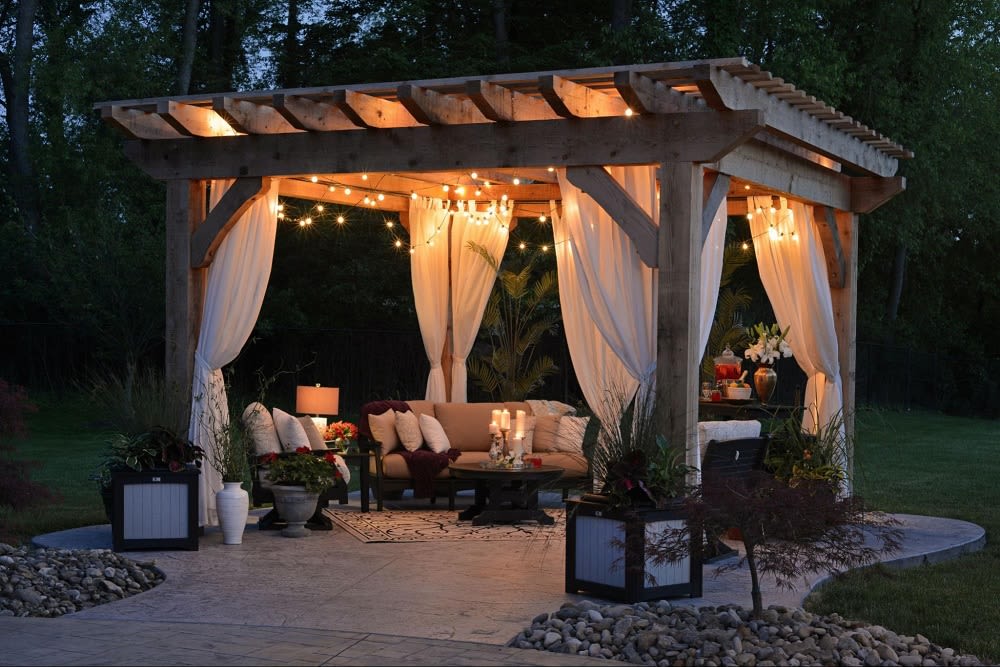 Another way to amp up your patio space is to play with lighting. Having lighting on your patio is crucial to enjoying the space at all times of the day. Although lights serve a functional purpose, they don't have to remain behind the scenes. Think about adding LED lamps to line walkways, accent chandeliers to create a high-end look, or lanterns and pendant lamps for smaller, mobile light. Pick out decorative fixtures or string lights across a fence for a fairytale appearance.
3. Create a focal point
Without a focal point, your style choices can appear disorganized or out of place. Create an anchoring point for designs by adding a fire pit or a fireplace. Take your time searching for different styles and sizes and choose one that will fit the space and layout of your home. Incorporating fire pits into your Durham, NC, luxury real estate is also helpful for the occasional winter night that it snows. Beyond that, fire pits and their larger cousin fireplaces offer the perfect opportunity for families and guests to gather and converse.
4. Design with function in mind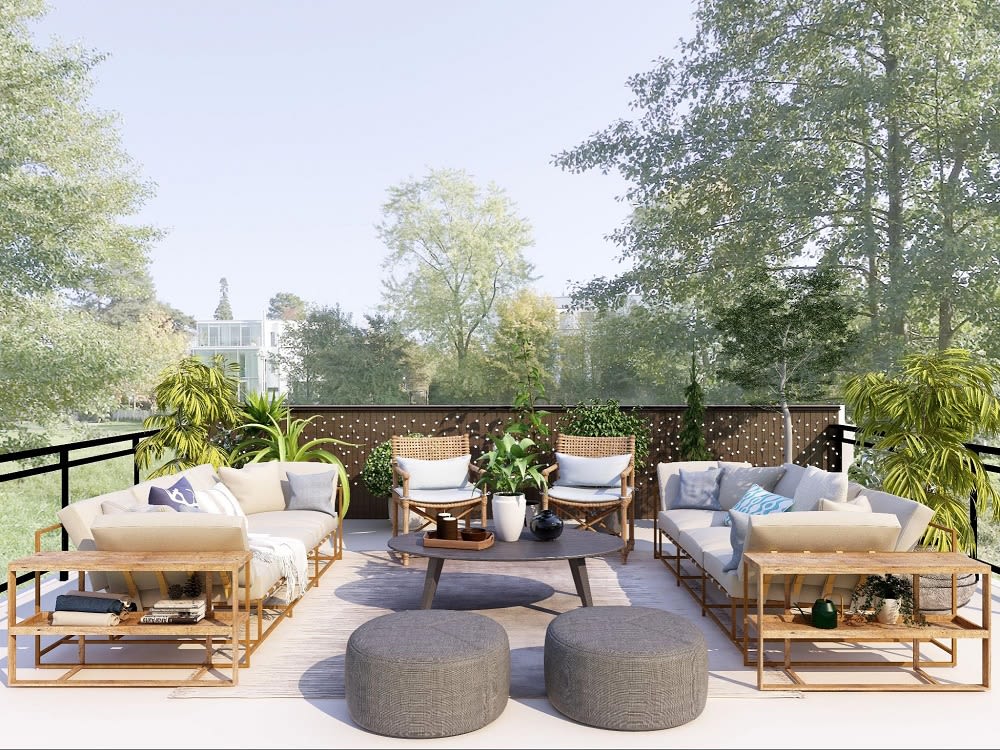 Aesthetics may be at the forefront of your mind when sprucing up your patio, but to make changes worthwhile, they should also be functional. One way to make outdoor spaces function is to incorporate furniture. Having furniture also helps to connect interior and exterior decor. Depending on the size of your patio, you can create a single seating area with a dining table and cushioned chairs or multiple lounge areas with large sofas, throw pillows, and ottomans.
Consider making spaces multifunctional. Although a patio's main purpose is relaxation and socialization, there's no reason it can't also be a place to prepare meals in the great outdoors. Cooking and sharing a meal outside creates even more opportunities to socialize. Or design your patio with fitness goals in mind by designing a personal swim spa with space for a pool, seating area, and open space.
5. Amp up the cooking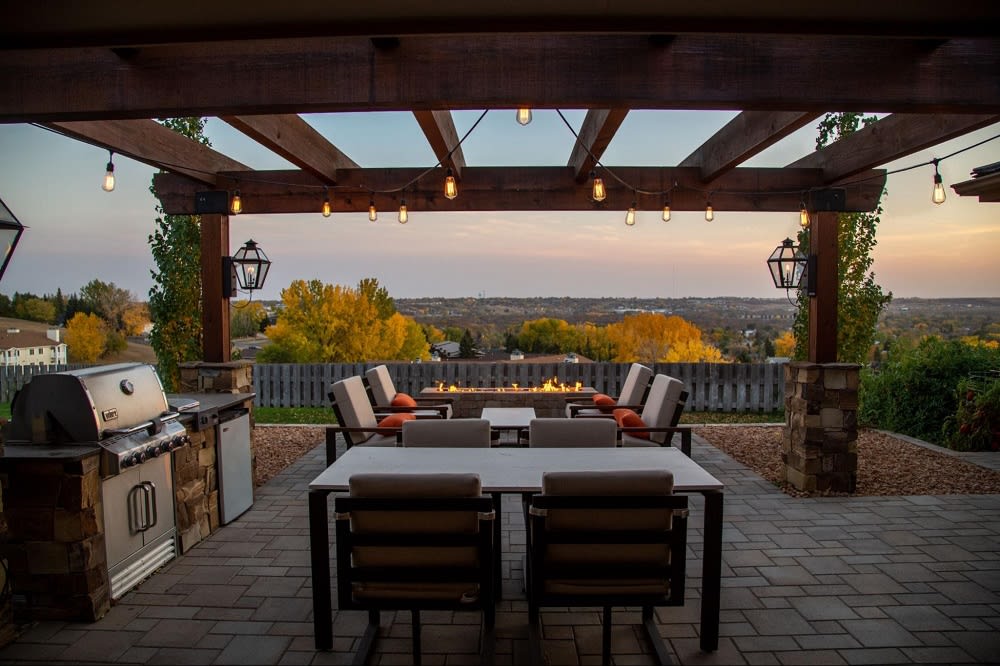 When sprucing up your patio, amp up the cooking by creating an outdoor kitchen. Add a built-in barbecue and have an outdoor fridge for convenient access to all the ingredients you need. Especially if you or a buyer looking for Raleigh, NC, homes for sale love to cook, this can be an investment worth the time and effort.
An outdoor kitchen can also be flipped into an outdoor bar with the addition of a television set or extra seating to create an even more luxury experience. With college basketball and football popular in Raleigh due to a strong university presence, having an outdoor bar can be the perfect place to retreat and enjoy the game.
6. Add a dynamic water feature
A dynamic water feature creates visual interest and can act as a focal point in addition to or instead of a fireplace. Smaller features like a fountain or pond create a sense of tranquility in the backyard. Placing a rocking chair or a small sofa next to it can form a respite to enjoy nature or read. Hot tubs are great additions as an extra lounging option year-round. Although on a larger scale, building a pool is the ultimate choice for increasing entertainment and socialization opportunities.
7. Build some shade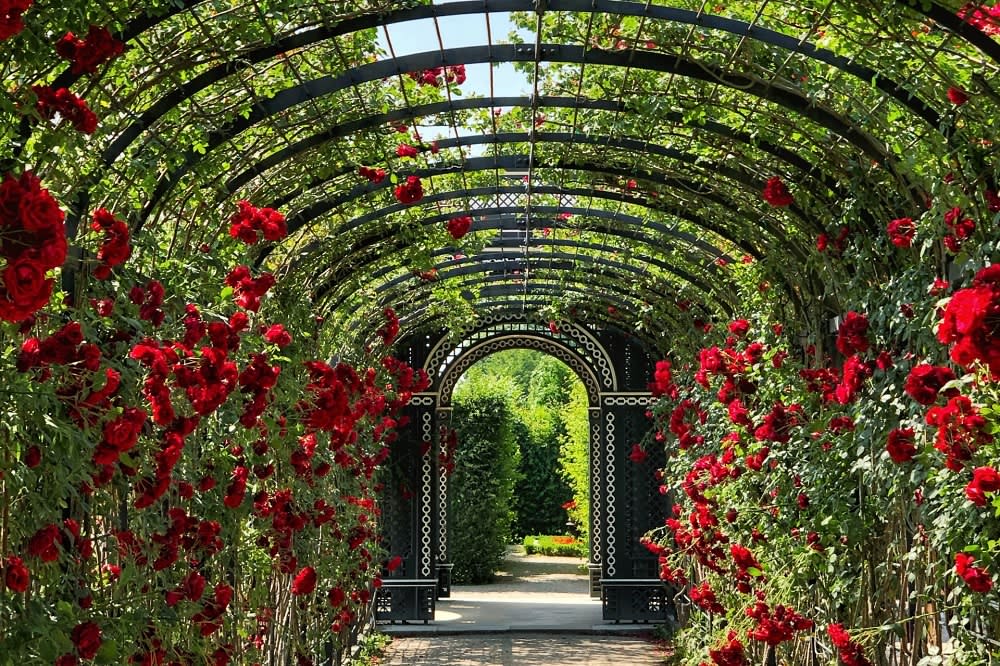 Although plants can offer shade, having a reliable way to stay out of the sun is valuable on a patio. If your patio is already covered, add standing structures like a pergola to increase the amount of backyard space you can enjoy. Or add a pergola to the side of your home to provide a reprieve from the elements and improve the home's design. Incorporating climbing plants into a structure can create a nature oasis.
Ready to spruce up your patio?
With these seven tips, you're ready to spruce up your patio's appearance. If you're amping up your patio for a sale or you're interested in buying a luxury property to apply these tips to, contact one of the experienced Raleigh Durham agents at
RED Collective
to guide you through the process. The agents here have their fingers on the pulse of the community and are committed to giving back.