Decor trends come and go. Some of the trends that were popular years ago can make a home feel dated and tired. Yet, in many cases, what feels old can feel new again, when home trends are given a fresh twist.

This is where cottagecore comes in. What is cottagecore and is this the trend you should incorporate into your home decor? The cottagecore movement evokes a secure, welcoming feeling within the home, akin to lighting a fire, wrapping yourself in an alpaca-wool blanket, and sipping a warm cup of tea. If you prefer soft color palettes, cozy fabrics, and handmade crafts within your home, then cottagecore may be your design style of choice. Here are some foolproof tips for integrating cottagecore into your Durham home.
Understanding cottagecore decor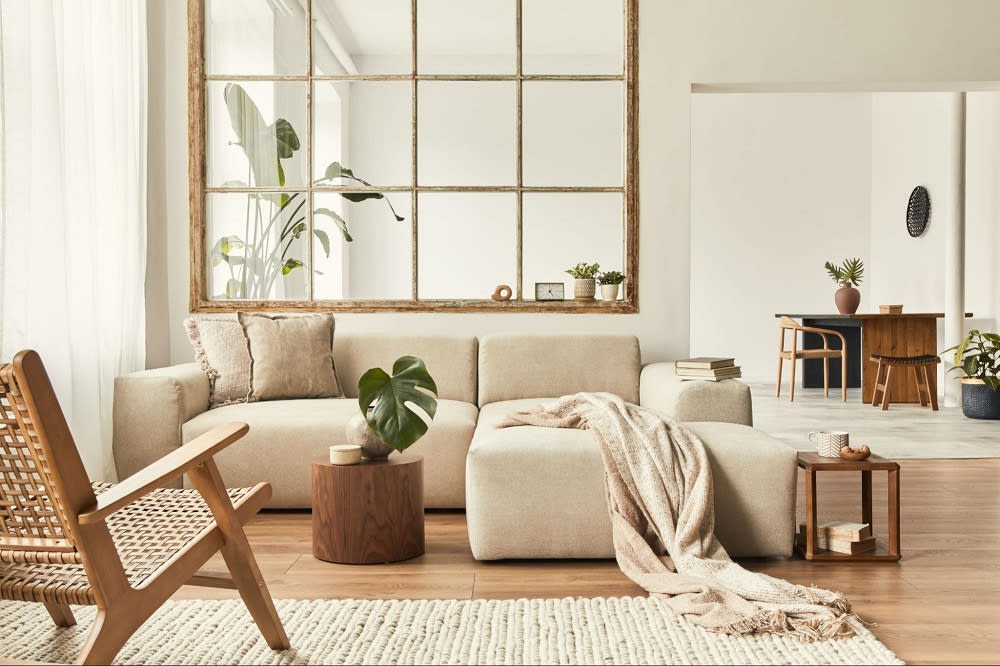 As with any design movement, home decor trends come and go. Yet, one of the most refreshing aspects of cottagecore is its ability to integrate natural and vintage touches in order to make them feel fresh and brand-new. With such design versatility, cottagecore could be your dream home aesthetic. But before you replace your furniture or repaint your living room, it's essential first to understand cottagecore and the design rules.

First and foremost, what is cottagecore? Cottagecore is a design aesthetic that prioritizes the home's simplicity, self-reliance, and comfort. In many ways, cottagecore is also a lifestyle since many natural elements find their way into your home. Cottagecore takes its design inspiration from English Country cottages, with antiques, vintage furniture, gently weathered decor pieces, and welcoming fragrances in the air, whether it's freshly cut flowers from your garden, homemade potpourri, or beeswax candles. Now that you understand the feelings cottagecore is supposed to evoke, here is how to incorporate cottagecore into your design.
Vintage furniture grounds the space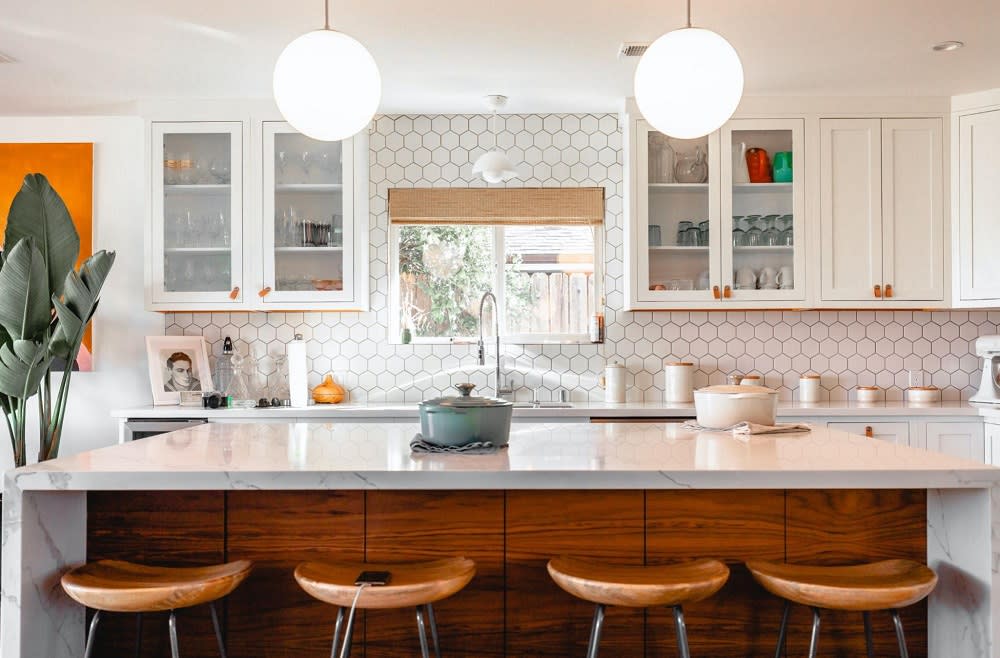 In direct contrast to modern, contemporary design, cottagecore has a striking blend of vintage and romanticism. With the combined feeling of going to your grandmother's house or a fairytale cottage in the woods, everything about cottagecore elicits a sense of fantastical nostalgia. One of the best ways to achieve this aesthetic is through your furniture choices. Nothing grounds the space quite like vintage furniture. Whether your furniture literally comes from your grandmother's house, an antique shop, or a local garage sale, your home's furniture should not look like it belongs inside a contemporary art museum.

Floral patterns, vintage woods, and classic fabrics are key elements in cottagecore design. If you have an heirloom coffee table or an antique cabinet, incorporate those pieces into your design. Similar to shabby chic, your furniture should not look brand-new or pristine. Ornate goes directly against everything cottagecore is about, so keep it simple. Part of cottagecore's allure is in the homey details, especially in furniture.
Keep it cozy & soft
One of the biggest reasons so many people are drawn to cottagecore is its coziness. It's a home decor trend that's inherently inviting and gives you warm, fuzzy feelings no matter where you are in your home. So what is the best way to make your space inviting? Primarily, with your fabrics. Soft, cozy blankets, throw pillows, and rugs, are excellent, inexpensive ways to bring that cottagecore design element into your home. Combine different patterns, textures, and textiles to make your space feel dynamic. One of the biggest advantages to decorating your space with cozy features, such as blankets and throw pillows, is that these pieces are easily interchangeable, meaning if you want to have different decor pieces reflect the season, this is a simple way to freshen up the space.

For an extra added effect, don't be afraid to mix different patterns throughout the space. Florals and flannels can mix into the decor, assuming the majority of your color palette is soft and neutral. Your best color palettes should include softer shades of white/cream, pink, blue, gray, and green, with pops of color that are found in nature.
Use natural materials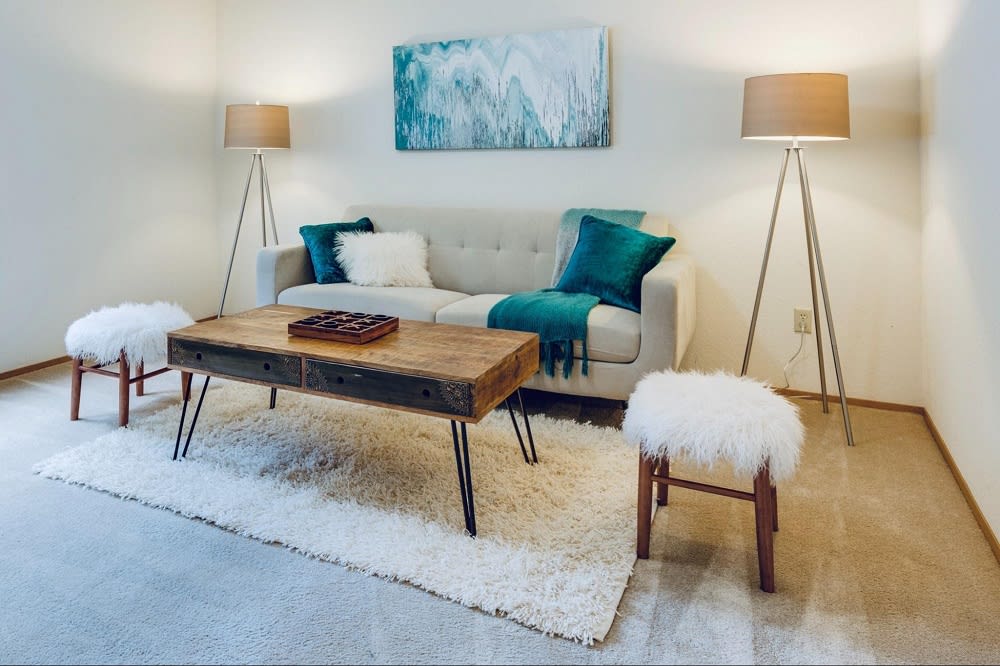 In conjunction with vintage furniture and cozy fabrics, another major grounding element to your cottagecore design is the materials you use. Whether that's in your fabrics, your furniture, or your decor pieces, try to use natural materials where you can. Blankets that are made from wool or cashmere add a certain level of coziness to any space. Synthetic materials or harsh metals should be rare or non-existent in a cottagecore room since the name of the game is keeping things natural.

If you have a lush garden in your home, using pieces such as freshly cut flowers or homegrown herbs is a nice, subtle way of adding a pleasing aesthetic or a fragrant aroma to the space. For furniture, natural wood or hemp should be your materials of choice.
When in doubt, DIY
Are you looking for somewhere to put your homemade crafts? Cottagecore is the perfect design choice for you! If you have a passion for crafting, sewing, knitting, or painting, now is your chance to display your creations in their full glory. With all of its whimsy and nostalgia, the heart of cottagecore is personalizing your space and making it feel like home. Nothing achieves this better than displaying your DIY projects. If you have a scrapbook you completed years ago but have never had a place for it, now is your chance to show it!

Even beyond your artwork, you can refurbish different furniture pieces to give them a more vintage look. Distress your furniture with sandpaper or white chalk paint. If you're into woodworking, create hanging shelves for your herbs and spices or create your own dining table. The possibilities are endless!

Even if you don't have a creative bone in your body, you can support your local artists and artisans by buying their pieces and displaying them in your home.

When incorporating cottagecore in your Durham home, let creativity move you. Your home does not have to look like it came out of a magazine or a home decor blog for you to achieve that perfect cottagecore design. The key to attaining cottagecore is to embrace its imperfections. Then, you will accomplish that quintessential cottagecore aesthetic.
Searching for homes for sale in Durham, NC, or on the hunt for Durham, NC luxury real estate? Trust us at
RED Collective
to help you find your dream home. Whether you're searching for your ideal home in Durham, Raleigh, or anywhere else in "The Triangle," we'll help you find what you are looking for.
Contact us
today to get started on your house hunt.